What is
House of Nordic Living?
An agency with stylish interior and lifestyle products, primarily from Scandinavia.

An agency where we respect our clients and aspire to deliver great customer service. 

An agency which sees great opportunities in the future for our products when in the hands of passionate employees, excited to tell the story behind the product to their customers.

House of Nordic Living is based in Schaffhausen (Switzerland) focusing on Switzerland and Southern Germany – a very exciting area with approximately 30 million inhabitants.

House of Nordic Living is currently in Maison & Object in Paris as well as Ambiente in Frankfurt am Main.

House of Nordic Living was founded by Jane Vanting Davidsen.
Who is
Jane Vanting Davidsen?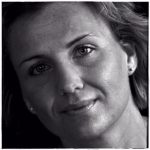 Jane is originally from Jutland in Denmark.

Jane is 

curious by nature, which has taken her on many exciting travels from an early age. She loves meeting new people and exploring different cultures.

Jane lived in Copenhagen in Denmark for 15 years where she worked in Tivoli Gardens. She also created and ran the event agency Vanting Event for 11 years. Throughout this period, she greatly expanded her network across all kinds of sectors including design, furniture, medicine, hotel, retail and the arts & crafts industry.

Jane is married to Dan. While she was pregnant, the two of them decided to follow a shared dream of moving abroad (again). When their daughter was 2 months old, they sold their home in Copenhagen and moved south.

Jane's passions include design and interior decorating. She finds inspiration through travelling, in nature, from design publications and at 

flea markets. She also loves visiting and experiencing other people's homes.